Supply and demand of pharmaceuticals are mutually exclusive. The supply chain is wholly reliant upon pharmaceutical companies being able to effectively forecast demand for a particular product.
The process of forecasting is often made difficult when a new medicine has just been brought to market or rapid deployment of a drug needs to happen in response to a pandemic due to a lack of concrete evidence to base estimations on.
In a survey of pharmaceutical Senior Managers it was reported that the majority of pharmaceutical companies had miscalculated demand for new medicines by up to 25%.
Michael Lehmann, executive vice president of sales and marketing for Patheon, a global provider of outsourced pharmaceutical development and manufacturing said, "Making accurate demand forecasts is extremely challenging for pharmaceutical companies".
Demand planning
Forecasts by their very definition involve a degree of uncertainty. When a company fails to meet demand it can have major implications on the drug and the pharmaceutical company.
The company may experience loss in sales, a bad reputation for unreliability with customers and overworked employees.
It has been reported that where the drug itself is concerned, if the launch of a medicine is delayed due to a failure in estimation, it costs on average $15 million per drug, per day. Further research has also shown that a blockbuster drug will lose $1 billion in revenue annually until capacity is developed to meet demand.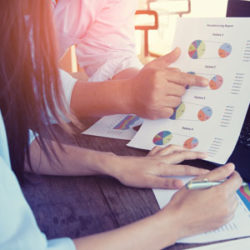 Overestimations in demand generally happen when the market is at its most volatile, or, if the reach of a new drug has been over estimated.
These inaccuracies can cost companies. If a product's demand is overestimated, companies have to find ways to correct their misjudgement by cutting the price of medicines which reduces margins and by making employees redundant to pay for the excess of stock.
In some cases companies also have to destroy stock that has not been sold.
Market volatility
When volatility of the market is coupled with the increasing complexity of the manufacturing process it creates a new drive for manufacturing solutions.
Recently, pharmaceutical companies have begun to move away from conventional forms of manufacturing to use more flexible and modular models.
These models are said to increase capacity, reduce costs and decrease development time in clinical trials.
Flexibility
Flexibility in the manufacturing process also means that capacity for a drug can be scaled down to accommodate variability and volatility in the market. This can in turn reduce inaccurate estimates when supplying new medicines.
Using this model, clients can then increase and decrease orders as and when they need to rather than bulk buying and ending up with surplus.
In addition to these new approaches, disposable equipment has also become a major solution. Components such as hoses and bags are swapped over during the process, meaning that production never needs to stop.
Although these approaches are often seen as more costly than traditional methods in the first instance, their benefits often out way their risks by creating a more flexible process.